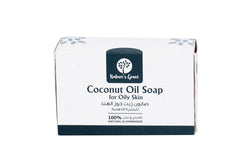 natures-graceeg
Soap for Oily Skin
Our line of Soaps is all crafted carefully from natural food grade oils to nurture your skin and protect it from harmful chemicals.
An extra cleansing, all natural soap that will help clear your skin of all excess oils and keep it moisturized with a healthy glow all day long!
No artificial colors
No preservatives
No fragrance
No detergents
Always keep your natural soap on a well-draining soap dish!